Ringmer Show would like to thank all the local companies who support the show: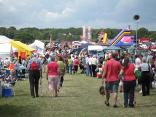 Trade Forms are available to download below, which contain sections for Inside Craft (ie inside the Craft Marquee), Outside Craft (outside on a pitch), and Trade (Prime Arena facing pitches and standard).
Please book early to avoid disappointment, space is limited and on a strictly first come first served basis.
For both Exhibitors AND traders, please note the following:-
Vehicle Passes: One vehicle pass will allow the vehicle containing max 4 persons entry to the show. If you have staff coming on site by foot, they will require staff passes and will not be allowed entry by showing a vehicle pass.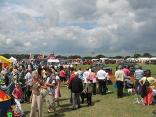 There is a section on the form for indicating this; Vehicle Passes will NOT be accepted at the Pay Gate as an form of entry.
Trade Forms - Coming Soon!

Auto Jumble Forms - Coming Soon!
Please note the following Rules and Regulations which must be adhered to by ALL persons on the site at all times:-
RULES & REGULATIONS
THERE WILL BE NO ADMISSION AFTER 10AM EACH DAY AS THERE WILL BE NO VEHICLE MOVEMENT DURING THE SHOW (BETWEEN HOURS OF 10AM AND 5PM) DUE TO HEALTH & SAFETY.
All Vehicles/Working machines must be insured against third party risk, including Use off Road and Display Use.
The Road Traffic Act now applies to places to which the Public have access, therefore a speed limit of 5mph will be enforced.
No unlicensed or under age driving.
All traders are reminded that they must conform to precaution against fire within any allocated space and in any show Tent, Marquee, or any Other Temporary or Moveable Structure erected or installed within such allocated space.
All Traders are required to supply a suitable Fire Extinguisher in the interest of fire safety.
Do Not let dogs run free or foul the show field
PLEASE NOTE: NO PASS, NO ENTRY. Vehicle passes MUST be clearly shown in the windscreen at all times.
You may occupy sites from the Thursday prior to the show weekend and all sites must be occupied by 9.30am on each day.
If you leave the showground in the evening you must show your vehicle pass upon returning AND evening passes (obtainable from Security upon exit) else you will not be allowed re-entry by Security